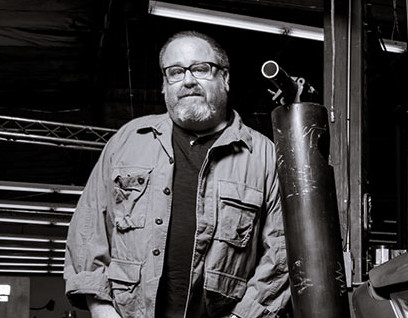 CarsYeah is a 5 day a week show hosted by Mark Greene, an incurable automotive enthusiast who interviews successful automotive entrepreneurs who live a lifestyle around their passion for automobiles. This time around, he takes us on a journey with our very own Billy Hammon, to get "under the hood" and provide some inspiration to all automotive enthusiasts.
Mark Greene covers more than just the basics, and also leaves us an interesting list of facts, advice and quotes to be motivated by. Listen to the full interview here.
SUCCESS QUOTE
"When you're doing a job, you've already got that job. Now you're working for the next job."
CAREER CHALLENGE
For many of the builds Billy does, he puts the driver's life on the line so he has to spend an enormous amount of time considering how not to fail. The fear of failure is huge.
AH-HA MOMENT
Getting involved with Mattel and building full size replicars of Hot Wheels designs.
FIRST SPECIAL CAR
A VW Diesel Rabbit Truck
BEST AUTOMOTIVE ADVICE
Be original and do it the way you feel it should be done.
AUTOMOTIVE RESOURCE
Troy Lee Designs – www.troyleedesigns.com
FAVORITE BOOK
Engineer to Win – Carroll Smith
PARTING ADVICE
Follow your dreams, be passionate about what you do, and don't give up.